Welcome
The Governors of Chapelford Village are in place to ensure that the school is well run. We are volunteers who help to decide on the direction, focus and ethos of the school along with the Headteacher and staff.
The Local Governing Body represents school staff, parents, and the local community. This means that school decisions are made by people with a wide range of experience and views.
The Local Governing Body conducts its business through formal meetings. We meet once a term for full governing body meetings. In addition, committees or working groups of governors also meet, usually once a term or as necessary.
Should you wish to find out more about becoming a Governor please feel free to make contact via the school office.
Overview
The Local Governing Body is seen as a committee of the main Academy Trust board. Their main responsibility is to determine the aims and overall conduct of the school with a view to promoting high standards of educational achievement.
The Role of the Governors: The specific duties of governing bodies include;
to support the Headteacher and Senior Leadership Team in setting long term plans for the school;
to support and challenge the school in its efforts to provide the best possible education for your children;
to hold the school to account for the decisions that it makes;
to monitor health and safety and the management of the premises;
The local governing body at Chapelford Village Primary fulfils its responsibilities through the Local Governing Body meetings. We also have specific responsibilities and links with classes and teaching staff in the school.
Full details of the responsibilities of the Local Governing Body and further MAT board can be found via the Scheme of Delegation here.
Achievements of the Governing Body:
Learning Achievements
Restructure of the School Governing Body to ensure a wider skill base and focus in sustained improvement.
Restructure of the school staffing, including a new Headteacher and revised Senior Leadership Team, to ensure a closer focus on teaching and learning and long term financial stability.
Implementation of a whole school marking and feedback policy to improve standards in pupil dialogue and response.
Improved provision for all our pupils by: - investing in additional resources to support the education of individuals and groups of pupils -reviewing and extending the range of strategies and interventions used to meet the needs of all pupils, including our most able pupils-invested in EYFS provision to support the transition and enhanced provision for children in Nursery and Reception-invested in iPads and laptops throughout the school to enhance learning
Further raised standards in maths by:- implementing a basic skills focus- implementing a structured and focused whole school
Further improved the safety and wellbeing of our pupils by: - forming a Safeguarding Team including staff from a range of roles in school who meet regularly to ensure effective support for vulnerable pupils
Reviewed and improved assessment tracking systems and moderation
Governor visits
We have an open door policy for governors and governors frequently visit the school informally in addition to our annual schedule of governor visits. These give governors the opportunity to observe lessons, look at student work, discuss progress with classes and staff and see the school in action.
Some visits to school include:
Termly link governor meetings and visits to the school to meet with subject lead and learning walk
Termly governing walk
Weekly visits from the Chair with the HT
Regular drop in visits from all governors to view and be part of the day to day running of the school
In addition to these structure visits, governors also regularly attend events such as prize evening, school productions, and the dance show and music performances.
Please refer to Protocols and Procedures for Governor Visits
Chapelford Village Primary School is led by a board of governors, a Headteacher and a senior leadership team. Each individual has been chosen on the basis of their experience and expertise, as well as their commitment to achieving the very best results for Chapelford Village Primary School. Together, members of the board of governors develop policies and strategies for implementation by the Headteacher and senior leadership team.
Meet the Board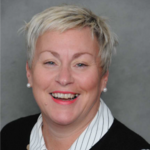 Mrs Joanne Hewson
Headteacher
Responsibilities: Is responsible for the strategic leadership of Chapelford Village Primary School and to implement the strategy and policy approved by the board. Appointment to the board: Joined the school in September 2002 and appointed as Headteacher in September 2007. Current directorships/business interests: Staff Governor at Chapelford Village Primary School. Career experience: Joanne has worked in primary schools across Warrington since 1996. Her teaching career began at Cobbs Infant School and Nursery and after four years she was seconded to a school requiring special measures to support school improvement at key stage 2. Following this experience she secured a post teaching at Cinnamon Brow Primary School leading key stage 1 and then became Deputy Headteacher of Sycamore Lane Primary in 2002. As part of her career she was a leading teacher for Literacy and undertook some worked alongside the Department of Education on the development of the Primary Literacy Strategy as part of this role. Skills and experience: Joanne has a vast amount of experience working across all key stages in various educational settings since qualifying in 1996. She has experience of leading a variety of subjects and whole school initiatives and improvements. Her subject specialism is in Literacy and the Arts and she also has significant experience in teaching, learning and assessment across the primary age range. Joanne has gained a National Professional Qualification for Headship and Postgraduate Diploma in Educational Leadership with the University of Manchester. She works alongside an alliance of schools on school improvement and system leadership.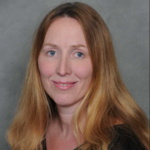 Ms Heather Da Luz
Chair Of Governors, Parent Governor
Responsibilities: Responsible for ensuring the robust review and challenge of the financial information provided to the board and of the curriculum and school improvement information. Appointment to the board: Joined the governing body as a Parent Governor in 2010. Current directorships/business interests: Parent Governor at Chapelford Village Primary School. Career experience: heather has previously worked as a Project Manager on large European Funded projects most recently at the University of Manchester and currently works on a self employed basis as the Finance Officer for a Laser Engineering company specialising in research and exports to China as well as running her own craft supply business. Skills and experience: Heather has been a Parent Governor at Chapelford Village Primary School since 2010 and has supported the school in a number of roles in this time including Pupil Voice Governor, Community Cohesion Governor and is currently the Maths Governor. Heather was nominated as Chair of Governors in September 2021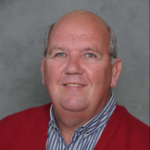 Mr Steve Tottie
Vice Chair, Co-Opted Governor
Responsibilities: Supports the Chair of Governors in fulfilling their role. Holds Leaders to account and ensures that appropriate challenge is raised of the school leadership team. Provides strategic oversight on Health and Safety. Appointment to the board: Joined the governing body in 2007. Appointed as Chair in 2008 until 2021. He is now Vice Chair of Governors. Current directorships/business interests: Vice Chair of Governors at Chapelford Village Primary School, Health and Safety link governor Career experience: Although retired, my profession was with Cheshire Fire and Rescue Service for 35 years where I was fortunate to be responsible for fire stations in and around the Warrington area and later further afield in mid and south Cheshire. Skills and experience: Through his professional life and governance experience, Steve brings a wealth of strategic, commercial and business management experience to the governing body.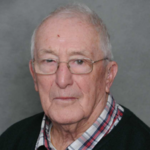 Mr Clive Stannard
Co-opted Governor
Responsibilities: Responsible for ensuring the robust review and challenge of the financial information provided to the board and of the curriculum and school improvement information. Appointment to the board: Joined the governing body as a Co-opted governor over 30 years ago. Current directorships/business interests: Co-opted Governor at Chapelford Village Primary School. Career experience: I retired in 1990 from North West Water where I worked for 15 years as their trouble-shooter and emergency planning man. Before that I was in the Royal Navy and spent most of my 22 years in the submarine service, where I was in the engine room branch Skills and experience: Management of resources and personnel, report writing and planning.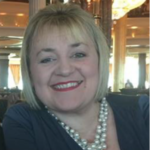 Mrs Anne Marie Worrall
Co-opted Governor
Safeguarding Governor
I have over 21 years experience in the Primary Education sector since graduating from Lancaster University. I have a vast amount of experience in teaching all year groups from EYFS to Year 6, as well as being responsible for Maths, ICT, Music, Phonics Champion, RE Leader, Performance Management Reviewer, Behaviour Support, ITT lead, Safeguarding Lead and Assessment Leader. My experience has also included my roles as substantive Headteacher of a school, as well as supporting other schools with Interim Headships, Data Analysis and external validation of school-based moderation. I am a firm believer that every young person, regardless of their starting points, deserves to be healthy, safe, engaged, supported and challenged through an effective teaching and learning community, such as Chapelford. As a Governor, I aspire to work alongside the school to support and develop students to achieve their full potential, through the development of the whole person – teaching core values, creating a strong mindset for excellence and nurturing them to be responsible, caring individuals, through a personalised curriculum and learning plans, meetings with staff and external advisors in order to address potential barriers to progress, enabling Chapelford's Mission Statement of 'Learn, Achieve, Respect' to be lived out successfully for all.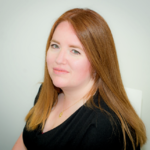 Mrs Rachel Ryan
Parent Governor
I was elected Parent Governor, and I joined the governing body in 2021. I am a Chartered Accountant and mum of three, all of whom attend Chapelford Village Primary School. My experience is gained through in the private sector: setting strategies and targets, managing performance and leading teams in their drive for efficiency, effectiveness and customer excellence. My role on the Board of Governors offers me the opportunity to bring these skills to CVPS to positively impact the experience of the school's children and parents, holding leaders to account for the performance of the organisation. I am passionate about working with CVPS to continue raising standards and ensuring the parents' perspective is always considered.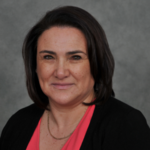 Mrs Helen Buckley
Staff Governor
Responsibilities: Responsible for ensuring the robust review and challenge of the financial information provided to the board and of the curriculum and school improvement Appointment to the board: Joined the governing body as a Parent Governor in 2004 and was appointed as a Co-opted governor in 2015. Helen then subsequently joined the school as a member of support staff, but has remained as a Co-opted governor. Current directorships/business interests: Co-opted Governor at Chapelford Village Primary School. Career experience: I graduated with a 2:1 in Human Psychology and Law, followed by a Master Degree in Industrial Psychology from Liverpool University, and am a graduate member of the Institute of Personnel and Development. I have worked extensively in administration, recruitment and selection and in staff training, in the Service, Manufacturing and Education sectors. I worked at Sycamore Lane Community Primary School and then Chapelford Village Primary School since February 2011 initially as a Parent Governor (since 2004), a Midday Assistant, in Admin Support, and for the last 8 years as Office Manager. Skills and experience: I have 2 children who have both attended Chapelford Village Primary School in the past, My 21 year old Daughter now attends Laine Theatre Arts in London, and my 17 Year old Son attends Barrowhall Collage. Having seen our school grow and evolve under the stewardship of Mrs Hewson, I am passionate about ensuring that we are able to meet and exceed the needs of the children in our community both now and in the future as our numbers on role continue to increase. I am in a very privileged position as I witness every day the commitment and dedication of the teaching and support staff in our school, who continually strive to ensure our children thrive and progress. I love being part of our school community, being able to help and support Parents and Children on a daily basis, while also providing support and challenge to the Head Teacher and Senior Leadership Team on the strategic direction and effective management of the school.
Role of the Board (Governing Body)
Our board has three core functions:
Ensuring clarity of vision, ethos and strategic direction;
Holding the Headteacher to account for the educational performance of the school and its pupils, and the performance management of staff; and
Overseeing the financial performance of the school and making sure its money is well spent.
The core features of effective governance also apply at any scale and in any context, and are common to good governance practice in the charity and corporate sectors. They include the importance of the board having:
The right people with the necessary skills, time and commitment, and sufficient diversity of perspectives to ensure internal challenge, all actively contributing in line with clearly defined roles and responsibilities under an effective chair and an explicit code of conduct, and with active succession planning;
Clear governance structures with tightly defined remits, particularly in relation to functions delegated to committees or other bodies;
Clear separation between the strategic and operational in terms of the role of the board and its school leaders;
A positive relationship between the board and its school leaders enabling robust constructive challenge on the basis of a good understanding of objective data particularly on pupil progress, staff performance and finances;
The support and advice of an independent and professional clerk and, in the case of academies, company secretary;
Robust processes for financial and business planning and oversight and effective controls for compliance, propriety and value for money; and
Processes for regular self-evaluation, review and improvement including; skills audits, training and development plans, and independent external reviews as necessary.
For me information on the role of the board or being a school governor, please see the Governance Handbook on the Department for Education's website:
https://www.gov.uk/government/publications/governance-handbook
Full details on Academy Trust Structures and Role descriptors can be found here
Becoming a Governor
Could you be a school governor at Chapelford Village Primary School?
Do you want all our children to get the best from school?
Do you have the time and commitment to get to know a school, go to meetings and read papers?
Do you want to put something back into your local community?
Are you interested in people?
Are you prepared to work as part of a team?
Are you comfortable asking challenging questions?
Are you open to new ideas and ready to learn?
Making a difference
Governors are people like you. You don't need specific qualifications, just the desire to make a difference, approximately 2-6 hours spare time a month including some time to visit the school occasionally during the school day. All governors must be 18 or over.
New governors are often surprised at how their experiences can be used to help solve problems at their school. You don't have to be a specialist; just think about the skills you use in everyday life. Being a school governor is a big responsibility, but can be one of the most rewarding ways of contributing to your local community. As a school governor, you have real opportunities to:
Raise educational standards in your local school
Help children achieve their full potential
Identify and develop the school's management team
Identify where the school can improve and help make it happen
Improve the school's financial efficiency and effectiveness
Engage parents, pupils and the local community to benefit the school
Develop an environment which promotes learning
Work as part of a team, towards a common goal
Acquire new skills, new friends and a real sense of achievement
Share in and celebrate the success of children, staff, teachers and the school as a whole
How much time will it take?
Being a governor means making yourself available for some evenings each term and occasionally during the day.
Governing bodies meet once or twice a term usually in the evening and on average meetings last about 2- 2 ½ hours. Most governors are expected to become a member of a committee responsible for a specific aspect such as Finance, Personnel, Pupil Progress and School Improvement or Premises and Health and Safety.
You will also need some time to read papers, prepare for meetings and to attend training. The amount of time varies widely, depending on how involved you become and what needs doing, but schools do need governors who are fully committed.
You have a legal right to ask your employer for "reasonable" unpaid leave or flexible working, and some employers offer limited paid leave for this as it constitutes a public duty. What is considered reasonable will vary according to the nature of your job and your employer.
Are governors paid?
All governors are volunteers and there is no payment for carrying out the role. The school has a policy in place that can cover some expenses to reimburse governors for necessary expenses such as care for children or dependent relatives or travel.
Restrictions
Almost anyone over 18 can serve as a governor but there are some understandable restrictions. No one can serve if they:
Are barred from working with children or vulnerable adults
Are subject of a bankruptcy restriction order or similar
Have certain criminal convictions, depending on the nature of the offence and sentence and how long ago it was
How can I become a governor?
You can become a school governor by:
Being appointed by the other governors as a co-opted governor.
Being elected by parents as a parent governor, if your child attends the school.
Being elected by the staff, if you are a member of the teaching or non-teaching staff.
We currently have a vacancy for a Co-opted Governor - please contact the school office if you are interested in applying.